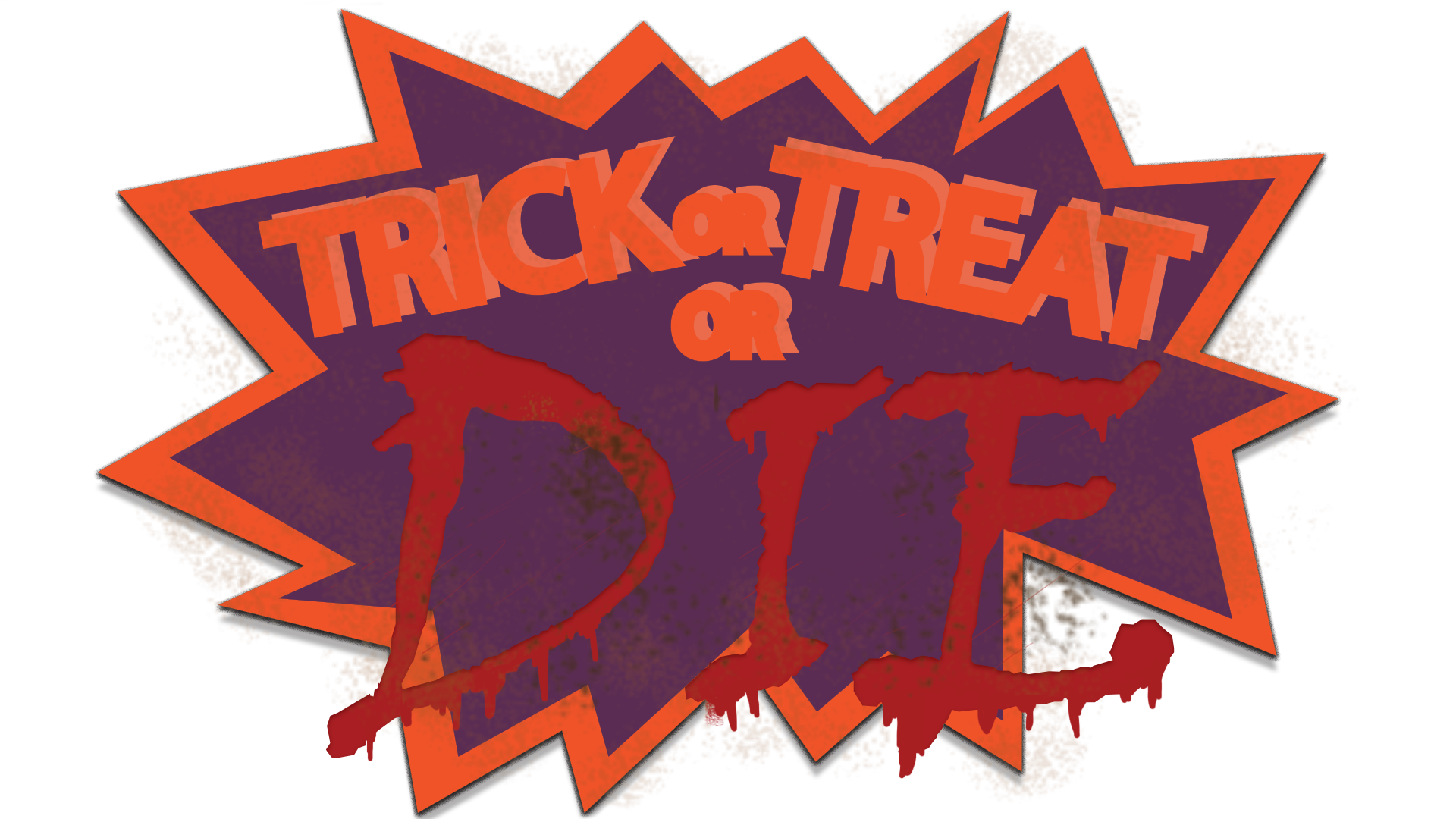 Trick or Treat Or Die!
A downloadable game for Windows
---
*Note: Built during a 24 Hour Game Jam*
---
Description
Defend yourself against swarming hordes of monsters as you make your way Trick or Treating. The only weapon at your disposal is your Halloween candy. If a house has candy to give, their porch light will be on. Make sure you go "Trick or Treating" enough to reload you candy ammo, or surely you will die!
---
Reviews
Jim Sterling
Time: 3:59
Controls
Keyboard Controls:
Move: W,A,S,D
Shoot: Arrow Key Directions
Trick or Treat (Reload): E

(Must be at house with the lights on)
Gamepad Controls:
Move: Left Stick
Shoot: Right Stick
Trick or Treat (Reload):

X (Gamepad Face Button Left)

Right Bumper (Gamepad Right Shoulder)


(Must be at house with the lights on)
---
Credits
| | |
| --- | --- |
| Kevin O'Mara: | Programmer, Designer |
| Justin Gentry: | Programmer |
| Yasiman Ahsani: | 3D Modeler, UI Artist |
| Jordan Brown: | 3D Modeler |
| Anthony Grimando: | Sound Design |
| Connor Jaynes: | Level Design |
| Zach Bledsoe: | Texture Artist |
---


Install instructions
Download Zip > Extract Files > Load "TrickOrTreatOrDie.exe" > Fun Ensues